EUROPALIA INDONESIA*****
Arts Festival
Texte & Photo-montage Virginie de Borchgrave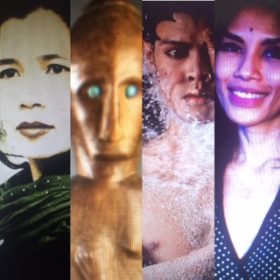 Rien que les chiffres donnent le tournis : un territoire qui s'étire sur plus de 8000 km de long, comprenant plus de 17 000 îles, près de 80 volcans, plus de 300 groupes ethniques pratiquant pas moins de 6 religions et parlant plus de 700 langues, l'Indonésie est un continent en soi, le 5e plus grand pays du monde qui occupe la 3e place mondiale au rayon biodiversité ! Une vie entière ne suffirait pas à l'appréhender… De quoi se réjouir et profiter de l'incroyable opportunité qui nous est offerte pendant 4 mois de découvrir toutes ces cultures à travers expositions, concerts, performances artistiques, films, rencontres littéraires, etc. Nombre de curateurs belges et indonésiens ont travaillé coude à coude et sélectionné avec pertinence ce panel richissime d'activités en tous genres.
J'y ai déjà pointé pour vous, en-dehors des incontournables grandes expositions à Bruxelles « Ancestors & Rituals » BOZAR, « Power and other things » BOZAR, à Mons « On Paradise » MAC'S Hornu, à Liège « Archipel » LA BOVERIE, à Gand une histoire de la performance locale « Performance Klub » S.M.A.K. et encore à Anvers, l'installaton « Bale Kambang » de l'architecte Eko Prawoto MAS :
NOVEMBRE
10/11 BOZAR DJ Dea BARANDANA / Otto Sidharta / Wolf Müller Music
14/11 BOZAR Ayu Utami, Alfred Birney & David Van Reybrouck Literature 
17/11 TULITU Lily Yulianti Farid Literature
20/11 BOZAR/Agora Ben Sohib Literature
DECEMBRE
1/12 BEURSSHOUWBURG Aural Archipelago / Dijf Sanders Music
2/12 BOZAR Melati Suryodarmo – Solo Intervention Performing Arts
8/12 BOZAR Faozan Rizal / Sardono Kusumo Film / Eko Supriyanto – Balabala Performing Arts 
9/12 BOZAR Moh. Hariyanto – G.H.U.L.U.R. / Mugiyono Kasido – The Rumors / Nan Jombang – Lament from a Foreign Land / Pencak Silat / Sherli Novalinda – In the Footsteps of the Body Performing Arts
10/12 BOZAR I Wayan Gde Yudane & Gamelan Wrdhi Swaram / Matianari Toba Batak Music Ensemble Music
JANVIER
9/01 BOZAR Garin Nugroho Film
17/01 BOZAR A.L. Suwardi's Planet Harmonik Music
18/01 KAAITHEATER Meg Stuart & Jompet Kuswidananto – Carte Blanche Performing Arts
19/01 KAAITHEATER Gisèle Vienne – Carte blanche Performing Arts
Et maintenant à vos agendas !
Du 10 octobre 2017 au 21 janvier 2018
www.europalia.eu
—
S'il fallait encore vous convaincre que Bruxelles est bien devenue cette dernière décennie une plaque tournante internationale de l'art moderne et contemporain, je vous conseille de ne pas rater la manifestation qui a commencé hier soir et se déroule jusqu'à dimanche co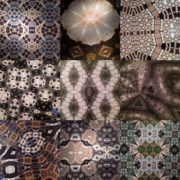 mpris. Coup d'envoi de la saison artistique dans plus de 40 galeries et espaces auxquels se joignent autant d'autres lieux qui, officiellement n'en font pas partie mais profitent de l'occasion pour ouvrir leurs portes comme par exemple, le Xavier Lust Design Studio 75, Avenue Emile de Beco 1050 Bxl www.xavierlust.com
Impossible de vous l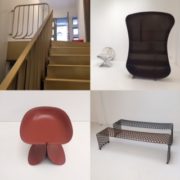 es répertorier, il vous suffit de surfer sur www.brusselsgalleryweekend.com pour organiser votre parcours et découvrir le dynamisme de la ville en vous permettant, l'esprit occupé, d'oublier la grisaille de ce weekend estival…
Le conseil de la journaliste : Ne ratez sous aucun prétexte l'exposition magistrale « Sculpting Belgium – La sculpture en Belgique durant les trente Glorieuses 1945 – 1975 » à La Patinoire Royale 15, Rue Veydt 1060 Bxl www.lapatinoireroyale.com et, à quelques mètres de là, le surprenant travail 'architectechnologique ' « Paradigm(e) – The Poetry of places »  de Caspar commenté avec passion par le commisaire Philippe Palaz à White Circle 22, Rue Blanche à 1060 Bxl www.whitecircle.xyz
Texte & Photos-montage de Virginie de Borchgrave